# CLIENT.CONTROL (CLIENT.CONTROL)
# Version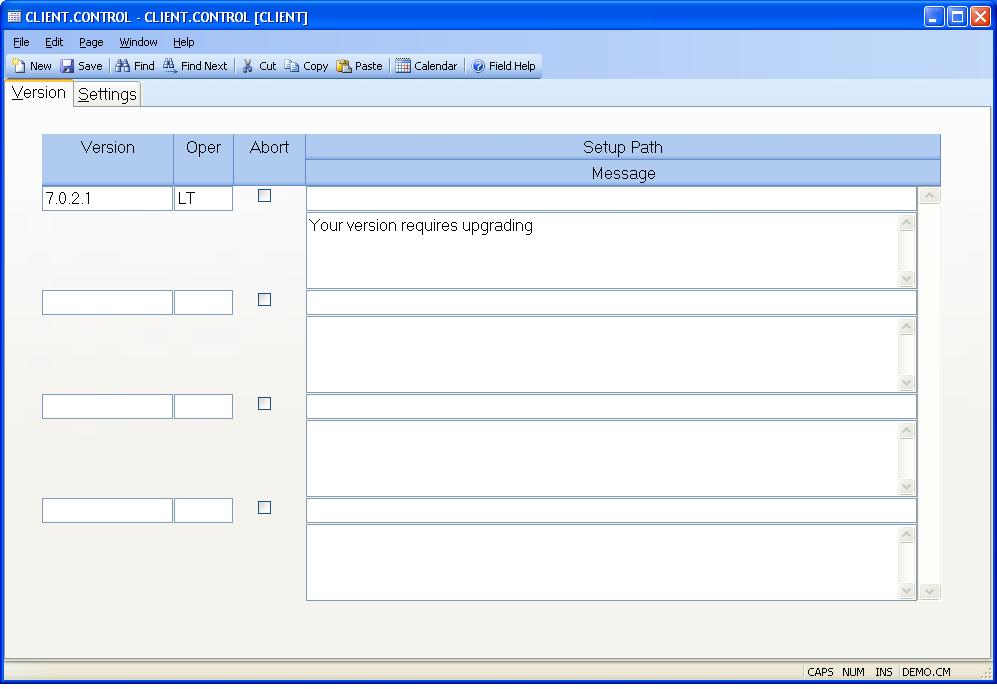 Control ID Automatically loaded with the text "CLIENT". No user entry is allowed.
Version Enter each version of the client for which an action and/or notification is to be presented.
Abort Check this box if the login is to be aborted when the comparison is true. If an entry is present in the Setup Path field the user will be given the option to run the client setup or abort the login without running the setup.
Setup Path If the version test does not pass and you want the user to be prompted to install the client, enter the path to the client setup.exe.
Browse Click this button to display a file browser to select the path to the M3Client setup program.
Message Enter the message that is to be displayed when the associated comparison is true. A message box will not be displayed if this field is blank.
Version 8.10.57
---